Tea swap? I hear you cry. What is this madness?
Well, it's a craft swap for members of Crafteroo organised by Yvonne of
blottedcopybook.
All themed around time for tea.
My swap partner was Apryl
(Meridian Ariel)
. And this being my first ever craft swap, I was a little at a loss to think of what to do. Apryl's not really a tea fan, so I decided to do some coffee-related crafting. Firstly, a candle with coffee beans embedded. It was also my first time (since I was tiny and wee - and that's been some time) for candle making, so I put on the mad scientist hat and got melting! And here's how it turned out.
Not too shabby for a first attempt. And with a tiny bit of polishing before I sent it, it came up quite nicely (if I do say so myself!)
I also decided to make a coffee bean phone charm and a coffee pot bookmark. Both using chainmaille and the most gorgeous silver charms.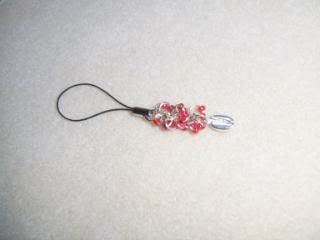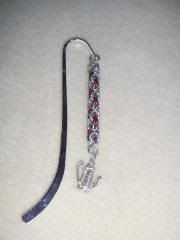 I added some craft items (cardstock and stickers), a giant cup and saucer (which I filled with chocolate covered coffee beans) and some lovely caramel wafers. And then packaged it all up to send.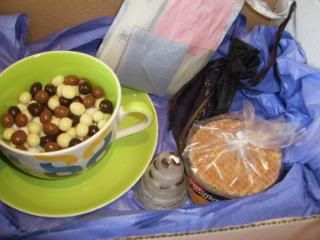 So there you have it. And just what did I receive? Well, I'll tell you! Loads of lovely things - a handmade wheat-pack (just the thing for when my back decides to play up), a painting, a gorgeous hand made tag and card, some of the most lovely wool and a box of Lady Grey tea. All absolutely brilliant and very gratefully received! Just have a look at the loveliness...
Close up of the wheat pack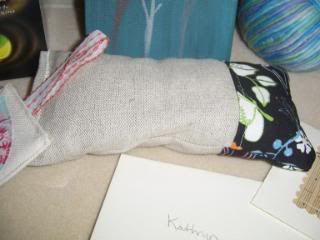 Tea time tag!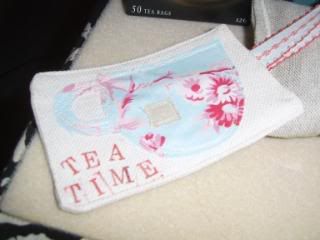 Gorgeous colours - just need to find a place to hang it.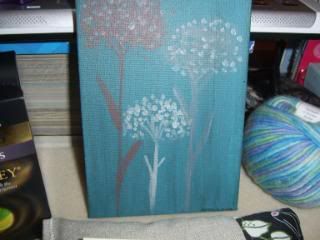 Gloriously coloured wool. Just the thing to help me learn to crochet!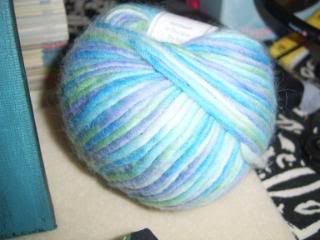 Hand made card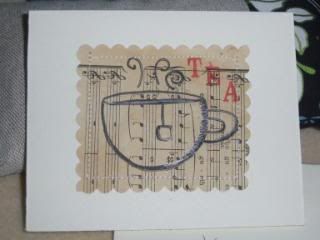 Even the envelope was decorated with a little teacup!
All in all, quite a haul! I do feel very spoiled. Thanks so much for all my lovely goodies Apryl! And thanks to Yvone for organising it all.
P.S. I've been trying to get this post written for weeks. That's what happens when life gets in the way!